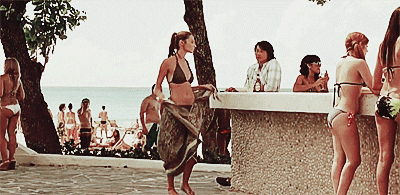 We've all seen Gal Gadot win our hearts as Gisele from the Fast and Furious series, I mean, who could ever forget this moment? Even Sun Kang stopped eating the peanuts he's been munching on all movie long and the guy LOVES his peanuts. This time around, it's time to see Gal Gadot even faster and more furious as she takes on the mantle of Diana of Themyscira in the upcoming film Wonder Woman, hitting local cinemas in June! To tide the time, check out the latest trailer below!
Before she was Wonder Woman, she was the amazonian princess Diana, and as you may see from the trailer, even at a very young age she was trained to be the fierce warrior that she grows up to be. Upon discovering a plane crash on their shores, she then meets the pilot, played by Chris Pine, and is convinced of a greater evil happening out in the world. As she sets out on a journey that will test her will and courage, she fights alongside her human acquaintances in a war to end all wars, and finds out of her full powers as well as her destiny.
Wonder Woman stars Gal Gadot and is joined by a stellar international cast including Chris Pine, Connie Nielsen, Robin Wright, David Thewlis, Danny Huston, Elana Anaya, Ewen Bremner, and Said Taghamaoui. Are you hyped to watch Wonder Woman? Do you think it will break the DC movie curse that has plagued the recent films? Catch it in local cinemas when it's released in June, courtesy of Warner Bros. Pictures!