We've ran the ZenFone Max Pro M1 through various applications, tests, and usages through the good few weeks that we had it and at the end, is ASUS's entry-level gaming phone standing victorious? Welp, we're about to find out.
Like the underdog that it is, this smartphone packs so much potential with the limited frame and specs that it has. And as we mentioned during our initial impressions, we never thought that the ZenFone Max Pro M1 could actually run any decent triple A games with its 3G RAM. Well, we have been proven wrong on that front so for this review we're going to weigh in on every aspect of the phone and its everyday reliability. We're also going to be announcing the WINNER of our ZenFone Max Pro M1 giveaway so read on to find out who our lucky winner is.
Just to take a quick refresher, here's the full specs of the ZenFone Max Pro M1:
Qualcomm Snapdragon 636 processor
Adreno 509 GPU
3GB RAM
32GB of expandable storage
6-inch Full HD+IPS display; 18:9 aspect ratio
13-megapixel main rear camera and 5-megapixel secondary rear camera with PDAF, LED flash
8-megapixel front camera with LED flash
4G, LTE
Dual SIM
WiFi, Bluetooth, GPS, A-GPS, Fingerprint scanner, Facial recognition
NXP Smart Amplifier Audio
5000mAh battery with 10W fast charging
Php 9,995.00
Geeksthetics – 9/10
The ZenFone Max Pro M1 looks incredibly premium for a phone that's below Php 10,000. In fact, one of the key redeeming factor of the unit is its usage of all aluminum chassis and a glass front panel with wide display.  And while the back of the unit does not have the iconic concentric circles that ASUS is known for, it does adopt this (ever so slightly) on the power button towards the side. That attention to detail is impeccable.
We took a point off ASUS due to the screen-to-body ratio of the ZenFone Max Pro M1. We're still seeing a sizeable bezel towards the upper and lower half and in the age of trying to increase screen size to body, we felt ASUS played it safe with the Max Pro M1. But what it lacks in beauty, makes up for in performance.
Binge-watching Factor – 10/10
The 18:9 ratio screen (a dying breed amongst the 19:9 trend) shows the totality of the shows you can watch on the giant 6" IPS panel. It's an impressive spec for the amount of money you're shelling out. The only downside to the display is you're not getting as big of a screen as say a ZenFone 5. Aside from that, being an IPS screen, colors are consistent regardless of your viewing angles and the 18:9 ratio is perfect for gaming – which is what the phone's focus is, at the end of the day.
Pump-out Beat – 8/10
Audio is fairly decent and has enough power to fill a small space without cracking. While it may not have Hi-Res Audio Feedback, the ZenFone Max Pro M1 outs decent beats due to the NXP Smart Amplifier which delivers powerful sound when you're keeping up with BOKU NO HERO ACADEMIA or playing Tekken 7 on mobile.
Camera – 4/10
Sadly, something has to give. And for the ASUS ZenFone Max Pro M1 it's the camera. On paper the 13MP/5MP dual rear camera should be able to handle most of the common everyday point-and-click photo tasks. Sadly, the ASUS ZenFone Max Pro M1 struggles with a whole range of camera issues for both its rear and front cameras.
Clarity of photo is but one of the major issues, as well as a whole lot of noise when used indoor or during at night and then there's the color reproduction which doesn't manage to really use the potential of the hardware. I guess having stock android has its limits as well.
With ample light, the phone camera performs somewhat decently –with the snappy shutter speed and processing time–but when subjected phone to low-light situations, you can really feel the 3G of RAM struggling to keep up. My advice is to get a third-party camera app that can really make your photos pop. Oh, and don't even get me started on videos. Just don't use it.
Gaming – 9/10
With a 3G Ram built into this configuration of the ZenFone Max Pro M1, we hardly felt the drag when playing most of the tripe A games we sampled during these past few days. As mentioned before, I have been playing Final Fantasy XV Pocket Edition here at max setting and I'm surprised at how smoothly the game performs. Tried our hand with Tekken 7, Dragon Ball Legends, Mobile Legends and PUBG Mobile and all have been performing rather well. Yes, there were slight framedrop issues when large mobs occur but it's almost too negligible to even mention. There are certain games that we can't play as of now, though, like Asphalt 9: Nitro – which is made more available to higher-tier phones, but then, if you're not a racing fan, this phone should do just fine.
Daily Reliability – 8/10
5000 mah. I repeat, 5000 mah. That pretty much ensures that you have enough juice to last the day without the need to bring a powerbank. Even with heavy app usage, drainage of battery should last you a whole day, 2 if you're a moderate user. Running on a vanilla set of Android 8.1, the ZenFone Max Pro M1 takes the usual power-hungry load off a custom launcher. And while the camera may suffer significantly, the ZenFone Max Pro M1 is really geared towards mobile gaming and entertainment – 2 factors which the phone shines brightest. There were certain aspects when the 3G of RAM was clearly felt – mostly, though, in more administrative functions of the phone. For example, the fingerprint and face unlock isn't as snappy as we'd want it to be. There were a couple of seconds delay before your phone unlocks your screen. You also can't open too many tabs as moving from one to the other (especially if there's a resource-hogging app opened) will slow the whole processing time significantly. We're hoping that some software optimization should solve this, but overall, the ASUS ZenFone Max Pro M1 is a sturdy entry-level phone that should nurture the mobile gamer in you.
And without further ado, because I'm pretty sure you guys skipped to this part first (yeah, I'm looking at all of you – go up and read the review, I labored hard for that, folks haha), here's the lucky winner of the ZenFone Max Pro that we have been using for the past few days. So, yeah, aside from a new(ish) phone, you will, in a way, use a phone that has previously been touched by us.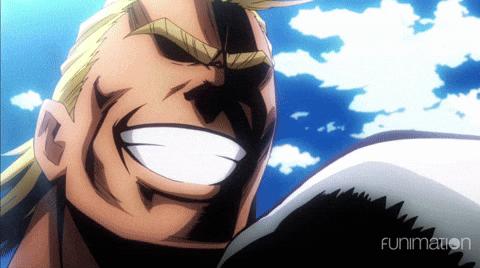 It's as if we've held hands indirectly. Ayiiieeee:D
Anyway, your winner is:
Congratulations to the winner! We'll be in touch with you on how you can claim your prize (we'll probably get in touch with you by next week). If you're in the market for a ridiculously amazing gaming phone that's well within your budget, the ASUS ZenFone Max Pro M1 is a solid recommendation from us. You may order your unit from Lazada.com.ph