It's the Holiday Season, and you know what that means? Presents! It's the time of the year when electronic purchases (and pretty much a whole stack of luxury items and whatnot) go on sale and vie for a piece of your wallet.
It could be that you're in the market for an entry-level smartphone. Not necessarily for you but for someone young enough who wants it but doesn't appreciate the value of a flagship model. Still, you want something that will run, that will get you your money's worth, and ultimately be something that would give that special someone (It's your daughter isn't it, or your super cute but makulit niece? Yeah, I know the feeling. Lol.) the satisfaction of enjoying all the benefits and features for them to discover a wider world ahead.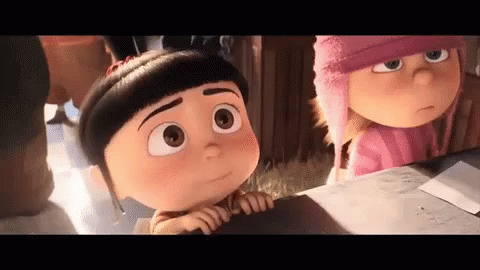 If that's the case, the Realme C1 is an excellent choice. Here are 6 Reasons why:
1. Big Screen, Big Entertainment
Equipped with a 6.23" screen and a notch, the Realme C1 is a great device to consume various media. Be it through browsing, going on social or binge-watching various streaming services like Netflix, images fill the screen and you get very decent contrast. Sure its not AMOLED, but resolution-wise the C1 runs on a 1520×720 resolution with a 19:9 Aspect Ratio for cinema-esque viewing. This screen size is usually only seen on mid to flagship size (albeit with higher resolution, no doubt). Still, the large display also makes it easier to play mobile games. Which leads us to…
2. Runs Most Apps – even Games as well
The Realme C1 runs on an Octa-core Qualcomm Snapdragon 450 and 2GB of RAM. On paper it looks rather, weak, but the 450 manages to open most if not all apps without much problems. Its not as snappy as a 6-series chipset, but then you are paying a fraction of the cost. And we've tried the C1 with various games like PUBG Mobile, Hitman 2 Sniper and Mobile Legends; we're happy to report that the unit was able to keep up, given that you drop the graphic settings from mid to low that is. The Realme C1 is equipped with a Game Space so you can optimize your gameplay experience further.
3. Decent enough camera supported by AI
The C1 is equipped with a 13MP + 2MP main camera and a 5MP front (selfie) cam. The combination of the 2MP f/2.4 allows for better bokeh for more artistic shots. The Selfie cam, while only 5MP, does a decent job capturing images. Although the beautification may be a tad bit aggressive as seen below, the fact that it was able to render a good enough image indoors gets my vote of confidence.
How does it fare on low-light? Real talk, not so good. But it doesn't mean it can't shoot at night. As long as you have a fairly decent amount of light, it can capture images that would surprise you given the price point of this unit.
4. Large Battery
Perhaps one of the things we looooove about the Realme C1 is its huuuuge battery! At 4230 mAh, we find ourselves charging the phone every 2 days. I have to tell you, it's been a while since I charged a phone this way. If you don't really use your smartphone on data and whatnot, you could probably stretch the battery life to 3 days. It's insane! Since the Snapdragon 450 and a 2GB RAM doesn't require much power to do their job, the battery usage is kept at a very manageable rate.
5. Excellent Storage and Security
The Realme C1 is fitted to house not just one but two (2) 4G Nano Sim Cards… and it has a slot for MicroSD expansion. See, a lot of people tend to brush this feature off (until its time for you to get a second SIM).
Remember that notch on the front? That's enables your phone to detect your face and use that as a means to unlock your phone, adding another layer of protection aside from creating a user pin. The phone doesn't have a finger print scanner, though, but I find that I'm using Face unlock more and more these days.
Aside from that, the Realme C1 is equipped with various other security features to make the phone more friendly especially to younger users.
6. Price South of Php 6,000
And perhaps the best part, with all the features listed above (and a few more that we'll include in our full review), the Realme C1 has a suggest retail price of just Php 5,990 making it one of the most cost-effective offering this 2018. However, if you order the unit TODAY (December 5) at Lazada, you can get the unit at Php 5,490!
This offer won't stay that way for long. We suggest you hit up Lazada now and press that order button for you to enjoy the savings. We've been toying with the C1 for more than a week now and we have to say, we're pretty impressed with the performance considering the price-point. If you're still not convinced, you may want to wait for our full review, but then, by then, you probably would have missed out on a great flash sale.