This is it! Sorry for the delay guys, while we're here running around Taipei for the Taipei Game Show 2019, we just had to put this out already –since, you guessed it, there's another giveaway happening REALLLLY SOON.
But before we announce our winners, we'd like to take this time to give each and everyone of you who joined our heart-felt thanks. We wouldn't be where we are without your support and you guys push us to churn out more meaningful content that you could enjoy.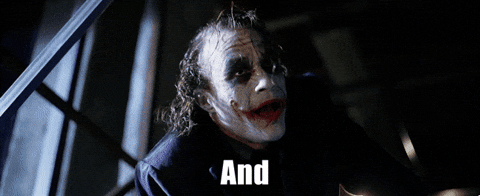 [Day 1]
For our Day 1 Prize, the lucky winner will be going home with a Blizzcon 2018 exclusive Overwatch Bag as well as a World of Warcraft Alliance Snapback cap.
And the winner is:
[Day 2]
Our Day 2 winner will have a slew of Uniqlo Shonen Jump shirts as well as a Uniqlo Kaws x Sesame Street Plushie for you to enjoy this 2019.
And our Winner is:
[Day 3]
Unleash the esports competitiveness in you with the Acer Predator accessory pack! The winner will be don in Acer Predator gear from head to, um, shoulder?
In any case, the winner is:
[Day 4]
Thanks to our friends from GameOne Philippines for providing the prize for Day 4. Game on the go and un-tethered  with the Razer Lancehead Dual Gaming Wireless Mouse.
Here's our lucky winner for day 4:
[Day 5]
Our next winner will be going home with an ASUS Travel Pouch (with goodies inside) and a ASUS Zenfone Live (L1) for selfies and livestreaming on the go.
Congrats:
Thank you ASUS Philippines for providing the prize for this day.
[Day 6]
Another gaming mice giveaway this time with Zowie ZA12 taking center stage! The mice that doesn't discriminate, the winner of this prize doesn't matter if they're left handed or right handed as this ambidextrous mice will cater to your handling preferences.
Our winner of the Zowie ZA12 is
[Day 7]
Huawei's Y6 offers excellent performance for an entry-level line. Couple this with a free Huawei Selfie stick and you've got yourself an easy win. Speaking of wins, here's Day 7's winner:
We'd like to thank our friends from Huawei Mobile Ph for providing the prize!
[Day 8]
Unleash the beast (and release the Kraken as well) as you get hyped over your game's music, ambient noise and general audio output with this Razer Kraken TE Gaming Edition. Featuring THX Spacial Audio Support, be on top of your game with every squeak, crack or crunch that you hear in and around the game.
Lucky winner who'll get this AND a Razer tshirt is:
[Day 9]
Dive back in Zombie-infested Racoon City with these goodies perfectly suited to get you super hyped for Resident Evil 2 — dropping in tomorrow, January 25! RE themed powerbanks, t-shirt and a signed official RE2 Remake poster should get your blood pumping, even if you're a man-eating zombie. Rawwr.
Congrats to the winner — we really wanted to keep the poster but we felt that you deserve it better! 😀
[Day 10]
One of the best budget gaming phones that ASUS created last 2018, the winner will be able to play a whole slew of mobile games without needing to worry about your phone dying in the middle of a heated battle. Because of its 5000mah battery, you may get tempted to be on your phone for hours on end. Don't forget to hydrate! That's why this bundle includes a special ROG tumbler! Thank you to our friends from ASUS Philippines for providing this prize.
And the winner is:
[Day 11 – GRAND PRIZE]
THIS IS IT, THE BIG ONE! We'd like to thank PlayStation Asia for once again providing our grand prize for the Holiday Geek Giveaway for 2018. So without further ado, the winner of a brand new PlayStation 4 NBA2k19 bundle is:
And that's it! Thank you once again for joining guys! Winners, please send us a private message via Facebook! Otherwise, we will contact you later on. Rest assured, we'll definitely be in touch one way or another to discuss claiming procedures etc.
Thanks again and expect more content, more international coverage and MORE GIVEAWAYS this 2019! Cheers!