Fresh from Las Vegas, ASUS Republic of Gamers just announced their most kawaii color set of peripherals EVER. Enter ROG Strix PNK (PNK cause Pink, get it? :D).
ROG abandoned the usual red, black and grey color motif that's been used (and quite overplayed) with all of their peripherals and decided to have a bit more fun with this release. The pink colorway, it seems, is a limited-edition pack that consists of pinked up ROG Strix Flare, the ROG Gladius II Origin, the ROG Strix Fusion 300 and the ROG Sheath. 4 amazing products from the ROG line that has don fresh new robes for 2019.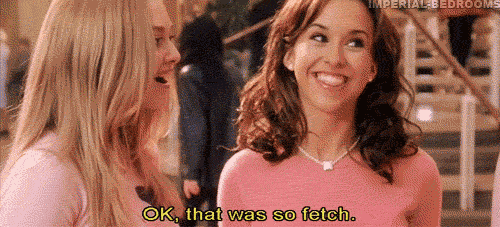 ROG Strix Flare
The ROG Strix Flare gets a friendlier make over without sacrificing style and build quality. Similar to the original Strix Flare, the PNK LTD edition still carries the brushed aluminum finish that runs from the right side down towards the middle (well, somewhat). While predominantly pink, this edition plays with some soft greys to create stunning contrasts where it mattered.
This sharp contrast of matte pink and soft grey allows you to reach rather quicker as visual cues help you differentiate one color from the next. The easy to reach media controls up top, coupled with the rubberized volume rocker on the left is fitted with the grey. In fact, the main alphanumeric mechanical keys also have a grey finish.
For RBG lovers, don't worry, the ASUS ROG Strix Flare PNK LTD has every feature that you love from the original Flare so setting keys to light up is a breeze. Want a more subdued vibe, set everything to white or light yellow; want to make some magic, let the keyboards shine in glorious pulsing rainbow. Ez.
Oh, as an added bonus, the Strix Flare is available with a range of switch types, and the PNK LTD edition has the choice of Cherry MX Red, Brown, or Blue switches, depending on your preference for switch feel.
ROG Gladius II Origin
Similar to the ASUS ROG Strix Flare, the ROG Gladius II Origin follows the same matte pink and soft grey motif that was woven into the mechanical keyboards. The Mayan-inspired etching on the sides and scroll wheel seem to standout more with this colorway. Aside from making the details pop, the use of grey helps minimize signs of wear and tear as these are usually the spots where your thumb and fingers rest.
"The DPI switch behind the scroll wheel and the programmable buttons above the thumb rest see a lot action, which makes grey a smarter choice to protect against grime, and the contrast works well against the perfectly pink primary buttons and palm rest" , says the press release from ASUS Philippines.
We have to agree, it does look rather balanced.
As with the ASUS ROG Flare, the PNK LTD version of the Gladius II Origin is equipped with all the goodies that we get from the original Gladius II. This means, a wide range of mouse sensitivity that can go as high as 12000 DPI. Of course this can be dialed down for games that do not require that high of a DPI, like MOBAS. The dedicated DPI switch allows you to quickly set and use your preferred settings instantaneously making this a great mouse to use for both work and play (or if you play a wide range of video game genre).
As always, underneath the pink primary buttons are Omron switches that are said to withstand up to 50 million clicks. If it's anything like the previous Gladius, the PNK LTD version will give you a backup switch that you can easily install — extending the life of your superbly pink investment.
ROG Strix Fusion 300
Probably the cleanest grey and pink combo in the whole pack, the ROG Strix Fusion 300 is adorned in this shiny pastel pink shell with light grey coloring all throughout its insides. The inner band, and the protein cup will be pressed upon your head for majority of its use so utilizing a grey motif is a no brainier. If it were pink, we'd probably see scruf and discoloration easily.
Underneath the Fusion 300's pastel exterior, it's the same awesome gaming headset as before with 50-mm ASUS Essence drivers and 7.1 virtual surround sound. The modified chamber design is airtight to seal air inside and reduce audio leakage and vibrations, and the area around the drivers is bigger, which allows for more air and creates a wider soundstage. The Fusion comes with two cables, a USB cable and a regular 3.5 mm audio cable, to allow you to connect to mobile device as well as your PC.
ROG Sheath

To round things off, ASUS ROG also reskined their ROG Sheat to pink and grey! This super wide gaming mat is large enough to fit all your pinkish gear and still have space for you to maneuver your Gladius II Origin with!
While no official word on the price, we did hear (from reputable sources) that the price difference between this limited edition PNK version and the original shouldn't be more than a couple of hundred of pesos. So if you're in the market to break free from the norm, embrace your fluffy pink side and game like you're out to get Regina George!
Expect all four PNK LTD items in March 2019.
Please visit the ASUS Edge Up feature article for additional details on the PNK LTD line of gaming peripherals.