Last October at ESGS 2019, Nintendo made a splash with a Switch booth (via Maxsoft) as well as special appearances by Pikachu and Eevee. This week, Pokemon fans should get ready as the official Pokemon Sword & Shield Philippine Launch is happening this Friday, November 15 at Robinsons Magnolia!
At the Sword & Shield launch, fans will be able to try out the game, participate in various activities, and of course, buy awesome merch in the Pokemon Pop-Up Shop.
If the activities and merch we've mentioned isn't enough to convince you, well this one will: the launch event will feature a Pikachu and Eevee parade!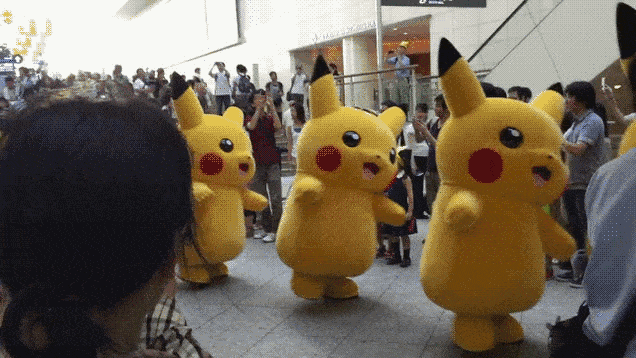 The launch event is a collaboration between The Pokemon Company and Rumble Royale, meaning not only will there be Pokemon-related activities, your favorite streamers and gaming personalities will also be there.
https://www.facebook.com/RUMBLEROYALE/photos/a.499048423542097/2498956936884559/
The Rumble Royale talents that will be present at the launch event include:
Gloco
Myrtle
Akosi Dogie
Suzzysaur
Buunja
Eric 'Eruption' Tai
Riku
SpiceGirl K
Roadfill
The Pokemon Sword & Shield event is happening on November 15 at Robinsons Magnlia, New Manila, Quezon City. The main launch event is scheduled at 5pm on the 15th, though the Pokemon festivities will extend until Sunday, November 17.
As for the game itself, Pokemon Sword & Shield will be released on November 15 for the Nintendo Switch.