Huawei brought out the big guns when it announced the follow-up to their best-selling Huawei Nova 3 Series last year, the Huawei Nova 5T. Now the T does stand for something but we'll save you a long-winded explanation and just give you 5T…hings (pun sorta inended) we're loving with this amazing new smartphone from Huawei.
Thing 1 – Monster Processor
Huawei wasn't kidding when they said they wanted to position the Huawei Nova as the Flagship for the Youth. Initially, I thought it was just another fancy name of saying "mid-range," but you wouldn't put a put a top-of-the-line processor on a midrange phone, now would you? No sirree and Huawei did just that. Powering the Nova 5T is a whopping 7nm Kirin 980 Processor – the same chipset powering the Huawei Mate 20 Series and Huawei P30 series.
Backing up this powerful chip is an 8GB RAM, 128 GB of Storage Memory, and a 3750mAh battery.
Thing 2 – 5 Cameras, Are you Kidding?
The most notable feature of the Huawei Nova 5T is its camera setup. For the price point, you'd be hard pressed to find a smartphone that has 5 cameras. For the Nova 5T it features 4 Rear (Main) Cameras for you to document your daily sheningans (as we do, lol). For the rear camera you have a 48 megapixel main shooter, a 16 megapixel wide-angle shooter, a 2 megapixel depth sensor (for Bokeh) and perhaps the most interesting addition, a 2 megapixel dedicated macro lens. This is something we hardly see in smartphones nowadays. We'd love to test this further.
But, while the rear camera is plenty impressive, that's not to say, Huawei Nova 5T's punch hole camera is a slouch. This baby packs a kick-ass 32 megapixel f/2.0 selfie cam!
Thing 3 – SuperCharged battery!
I mentioned above that the Nova 5T has a 3750mAh battery, and this should mean the phone can last the whole day on one charge. But if you use your phone heavily, the Nova 5T supports Huawei's SuperCharge — a feature that was formerly reserved for Huawei's flagship devices. With this feature, even if you just charge the phone for a few minutes, it'll last for a couple more hours!
Thing 4 – Is this even a mid-range phone? Look at that design!
Sure, Huawei's mid-range phones have all had impressive gradient colorways, and the Nova 5T is no different. In fact, this phone might just be the most stunning Nova series phone to date. In its Crush Blue colorway, the phone is one helluva looker, so much so that it won't be a surprise if it gets mistaken for a flagship!
Thing 5 – Flagship Specs without the Flagship Price! How did Huawei do it?!
We have no idea how, but Huawei pulled off one of the best surprises on this Nova 5T with a price that is unquestionably hard to beat. Let's review shall we, Kirin 980, 128 GB Storage, 8G RAM, 5 Amazing Cameras, and a design that's usually reserved for higher-end models, all for the very attractive price of Php 18,990. Let me repeat that, 18,990 PESOS.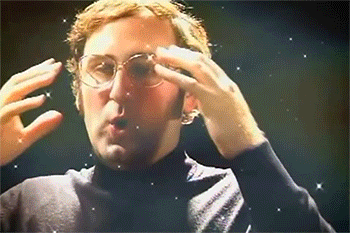 Oh, and just to add more value (as if that isn't enough as it is), Huawei Philippines is throwing a couple of freebies as a pre-order bonus – a Huawei Bluetooth Mini Surround Speaker that you can pretty much bring anywhere with you, and 1 year free iFlix subscription.
Clearly we're at a loss for words. We're going to run the Huawei Nova 5 in a series of tests and reviews so best to watch out for that. If you haven't read our initial review article, best to check it here.
If you want to see the unboxing of the phone, here's a fairly quick video we stitched together before the media launch last August 29, 2019.
For more info the Huawei Nova 5T, follow us at www.ungeek.ph and Huawei Mobile Philippine's social account at: https://www.facebook.com/HuaweimobilePH/
The Huawei Nova 5T will be available for pre-order on September 6-13. Each pre-order of the phone will come with a free pair of Huawei Surround Speakers and a one year subscription for iflix, worth PHP 3,298 in total.